Whiskey Bottles Wholesale From Imperial Packaging
Whiskey bottle sizes and shapes for your unique branding needs.
Bourbon. Rye, Scotch, Irish. Canadian. Single Malt. Blended. No matter what kind of whiskey you make, you need a bottle as distinctive as your distillery. That's why you need wholesale whiskey bottles from Imperial Packaging.
With a huge variety of sizes and shapes, Imperial can get the right bottle for your whiskey. We offer a full range of whiskey bottle sizes and shapes for small batch bottling or large distillers.
If you make whiskey, you need a bottle supply partner. Imperial Packaging is proud to be your full-service whiskey bottle wholesale seller.
Whiskey Bottle Sizes
A good whiskey can't just go into any bottle. You need the whiskey bottle size that fits your product and price point. We've got the bottle to match. Our sizes include:
1.75 L

700 ml

375 ml

50 ml

200 ml

350 ml

500 ml
3 L

1.5 L

250 ml

100 ml

220 ml

750 ml

1 L
What Shape of Whiskey Bottles Do We Sell? All Of Them.
Your bottle has to be as distinct as your drink. A unique bottle is part of your brand. It's what people reach for on the shelf. So what shape of whiskey bottle do we sell? Yours.
Rectangle base/oval shoulder

Round bordeaux

Round

Oval/rectangular

Rounded square/concave sides

Oval/rectangular with bevel

Square

Round reverse taper

Rectangular
Rounded square

Oval

Oval flask

Round/pinched grip handle

Round/edged bottom

Pinched widebody

Round/square

Flask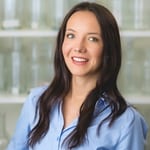 You need product packaging. We deliver….
Whatever your bottling needs, no matter the industry, we're always available to help you discover packaging products that will meet your budget and timeline.
Glass Flask Bottles Wholesale
Maybe you want a flask to offer to your customers. Maybe you need them to give to employees. Maybe you see them as a branding opportunity, or a unique way to move your product. Whatever the reason, you're looking for glass flask bottles wholesale. We've got several sizes and shapes, giving you a wholesale flask option that's second to none.
Custom Bourbon Bottles
Is there a hotter market in spirits than the bourbon market? It's doubtful: bourbon has expanded past Kentucky to be one of the most competitive drinks in the field. Distillers around the country are making brilliant bourbons and radiant ryes, and the battle for drinkers is fierce.
A custom bourbon bottle can help attract eyes on a crowded shelf, give you an air of distinction, and solidify brand loyalty. We're proud to offer custom bottling services, helping you identify and acquire just the right bottle for your bourbon and rye.
We know that all you need to get loyal drinkers is for them to have one taste. Custom bourbon bottles will help move attraction to action. Cheers!