Imperial Packaging is a full service packaging company that finds you the  packaging you need, when you need it, at a competitive price.
Our main goal: To provide unparalleled customer service.
Spirits Bottles
With more than 200 clients who work exclusively in the distilled spirits industry, we know how to meet the unique bottling needs of distilleries and spirits producers.
Beer & Wine Bottles
Stand out in a quickly evolving industry. We offer custom or stock beer and wine bottles to reflect your company's aesthetic, right when you need them.
Food & Beverage
Whether you need food and beverage packaging for a hot fill product, ambient, or cold fill application, we offer the best options within your timeline and budget.
FULL SERVICE. ALWAYS.
Imperial Packaging is a full-service packaging company that gets you the packaging you need, when you need it.
Bottling solutions delivered across any industry.
Over 5 decades of proven expertise in bottling supply, and logistics.
A complete range of product packaging solutions, from glass and plastic bottles and jars to industrial pails, drums and more.
A commitment to superior customer service
True relationships with our clients.
We are here for all your packaging needs. We are excited to be your packaging partner.
Custom Bottle Design for Your Brand
Product packaging is an extension of your brand, and package design can set your products apart. Your product is unique. Packaging should reflect that. That is where our expertise can help.
The Packaging You Need, When You Need It
Never have too little packaging, or too much. Our network of warehouses and logistical services across the United States enables us to move your products efficiently by land, sea, or air, exactly when and where you need it.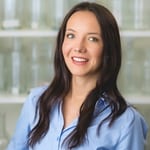 You need product packaging. We deliver….
Whatever your bottling needs, no matter the industry, we are always available to help you discover packaging products that will meet your budget and timeline.