CANNABIS AND CBD PACKAGING SOLUTIONS
Tested and Compliant solutions for a new market.
CANNABIS AND CBD PACKAGING SOLUTIONS
We're just at the beginning of the medical and recreational cannabis industry. As you break into new markets, reach new customers, and develop a new industry, you need tested and true marijuana product packaging solutions. 
At Imperial Packaging, we have decades of experience in distribution, shipping, and logistics for a wide range of container and packaging options. We can get you the CBD and cannabis containers (wholesale!) you need to solve your packaging requirements.
We'll handle your packaging supplies. You focus on products on customers. We're here to help your business bloom.
Marijuana Products Packaging Solutions That Make Sense
Every medical and recreational marijuana business has a huge variety of cannabis products, from flowers to edibles, and everything needs its own packaging. You want packaging that highlights your brand, satisfies your customers, and is fit for every product.
We connect you with:
Cannabis plastic containers

Cannabis glass jars

Cannabis flower packaging

Pre roll containers

Medical marijuana containers

Child-resistant CBD packaging
Any packaging you need, we have the industry know-how, the logistical experience, and the network connections to get it when you need it.
Custom Marijuana Packaging Solutions for Your Brand
We know the marketplace is going to be crowded. We know you're going to have to stand out. Your brand should be on your door, in your promotional materials, and always on your packaging.
Our custom packaging services include:
Custom Printing &

Screen Printing 

Custom Cartons

Custom Design Development

Project Management

Quality Assurance Support
Packaging has to be done right. It has to work for you. And it has to reflect you. We'll (help) make sure your customers are happy every time they use your product lines.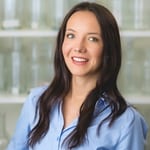 Approach the Future of Cannabis Packaging
Stylish. Modern. Classic. Whatever your ethos, you deserve packaging that matches it. We'll make sure you have it. Let's shape an industry.