Custom Beverage Bottles
Wholesale Bottles That Fill Your Expectations
Glass and Plastic Bottles For All Your Beverage Packaging Needs
Every day, you're quenching thirst. Every day, you're creating the beverages that satisfy people in your neighborhood, across the country, and around the world. You need beverage bottles that match the quality of your products. 
Our glass and plastic bottles: 
Preserve tastes, flavors, and consistency 
Exceed all regulations
Promote your unique brand identity
Boost recognition and loyalty
They're your beverages. When you work with Imperial, you'll know every drop is protected.
Beverage Bottles For All Your Creations
You work hard to make incredible beverages. Your customers are depending on you. You need a bottle supply partner who makes sure that your products have the protection they need to get to where they need to go.
We offer a wide variety of stock bottles for beverage products such as:
Carbonated/non-carbonated RTD beverages
Juice
Dairy
Water
…many more
Whatever you make, you need a partner who treats your work with the respect it deserves. We're here for you. We'll raise a glass for that.
Custom Beverage Bottles That Boost Your Brand
There are a lot of choices on the shelf. You want customers, restaurants, retail partners, and institutions reaching for yours. That means standing out. That means establishing your brand. That means great packaging.
Your packaging is part of your brand. Custom beverage packaging designs offer a unique opportunity to make your products stand out and support your brand's messaging.
Your brand starts with the incredible beverages you create. It's enhanced by custom and easily-identifiable packaging. We'll help you create bottles that are going to be yours and yours alone.
Warehousing and Logistics That Keep You Liquid
It's not easy to bottle liquids. You have a tight warehouse and a million moving parts, working with incredible precision. You need your bottles at just the right moment. You don't want them cluttering up your warehouse or production facility, and you don't want to be waiting on them. 
That's why we handle shipping, warehousing, and logistics for your beverage packaging. Our warehouses store your custom goods until you need them. It saves you stress. It saves you space. It saves you money. Stay more liquid.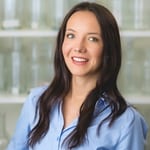 Get The Custom Beverage Bottles You Deserve
Your liquids deserve a solid glass and/or plastic beverage package. Work with a team that knows what you need, and how to get it done.