Food Grade Bottles, JARS, CLOSURES
Whether you need food grade glass bottles for a hot-fill product, ambient, or cold-fill application, our expertise in packaging and design will help you discover the best options available. Your packaging serves as an extension of your brand. Custom food packaging designs offer a unique opportunity to make your products stand out and support your brand's messaging.
We offer GLASS AND PLASTIC bottles AND JARS for products such as:
Sauce
Dressing
Spices
Condiments
Many other foods
Our custom food and beverage packaging design process begins with a design-from-scratch approach to make sure we retain the spirit of your brand and products. We also offer a wide variety of stock packaging options, delivered right to your dock, right when you need them.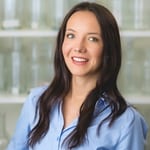 You need product packaging. We deliver….
Whatever your bottling needs, no matter the industry, we are always available to help you discover packaging products that will meet your budget and timeline.