Glass and Plastic Food Jars
Keep Your Customers Hungry for More
Food Grade Jars That Work For Your Business
You're feeding people. You're bringing families to the table. You're making people happy at work, school, home, and everywhere else. We're here to make sure that your packaging matches the quality of your product.
Our food grade glass and plastic food jars are designed to:
Preserve taste
Meet all regulations
Ship safely and easily
Enhance your brand
Drive customer loyalty
You have a reputation. We'll keep it packaged well.
Food Packaging Containers For Your Creations
You've put a lot of work into your food products. They're the work of chefs, food scientists, tasters, branding agents, and so many more people. You want a food packaging container that meets all your needs. 
Our glass and plastic food packaging jars are perfect for:
Sauces
Dressing
Spices
Condiments
So much more
If it can be packaged, we'll get you the right packaging. If it's important to you, it's important to us. We're here to protect your work.
Custom Wholesale Glass and Plastic Food Jars That Show Off Your Brand
Customers have a lot of choices when they go to the store. They want something they recognize, that inspires trust, and gives them memories of a product they enjoy. That's why you need food packaging that fits your brand.
Our custom food container process with a design-from-scratch approach to make sure we retain the spirit of your brand and products. This includes:
Custom Design Development
Screen Printing
Custom Cartons
Project Management
Quality Assurance Support
When someone reaches to the shelf, we'll help you make sure it's your brand they grab. From the packaging to the cart, we're your partner. 
Warehousing and Logistics to Meet All Your Regulations
Food shipping is different than anything else. You're regulated. You're under time constraints. Your retailers partners, institutional clients, and customers need what they need when they need it. You need your packaging at the right time, and don't need it cluttering up your busy warehouses and distribution centers. 
That's why we handle shipping, warehousing, and logistics for your food packaging. Our warehouses store your custom goods until you need them. We'll make sure you have what you need: not more, not less, and always on-time.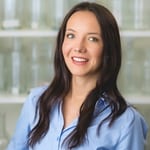 Get The Food Grade Packaging That Makes The Grade
Don't be fed up with your glass and plastic food packaging partner. Work with a team that knows what you need.