Custom Glass and Plastic packaging Design and Distribution For Your Business
Your products packaging separates it from your competition. It's your identity. Our custom packaging design experts work with you to create custom glass bottles, custom plastic bottles, and other containers that match your brand. We specialize in design development, and delivery.
With You Every Step
Generating 2D sketches
Create 3D CAD drawings
Develop prototypes
From the initial concept to final production, we are with you through the entire process.
Spirits Bottles
Your spirits bottling needs are met by our experience and know-how. That experience includes:
Plastic and glass bottles
Work with hundreds of distilleries
Work with small batch local producers
Work with industry giants
No matter your batch sizes, we've got you covered.
Beer Bottle and Wine Bottle Supply
Let your winery or brewery stand out with our custom or stock beer and wine bottles. Our bottle experts will help you:
Find plastic and glass bottles
Find the perfect bottles size and shape
Find the right color to match your brand
Be on time
Be on budget
Food and Beverage Bottles
Your food and beverage products are unique. Your packaging requirements are too. We will find the right size for:
Hot fill product
Ambient
Cold fill application
…everything else!
Household Goods Bottling and Packaging
Your household goods packaging needs to stand out on the shelves of everything from local pharmacies to large chain retail stores. We help make products pop, including:
Shampoo
Moisturizers
Soap
…and more
Industrial Bottles and Packaging
Important materials need important containers. We supply everything from drums to pails to gallon canisters for industries including:
Food service
Chemical
Manufacturing
…and more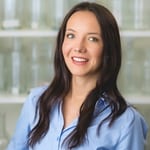 Everything Else!
No matter the type of container for which you are searching, we will help you either design it or source it, and then deliver it right to your door. From pet care and automotive to janitorial and sanitation supplies, we have the packaging that fits your company's needs.