Logistics, Warehousing, and Packaging Services for All Industries
Getting the right packaging is just the first step. In a complex operation, with moving parts and a rushing clock, you need a partner who can manage logistics from design to warehousing to shipping. Our nationwide network of design supply, storage, and transportation partners ensure that you have what you need, when you need it: not before, and not after.
At Imperial, we are more than your packaging supply company. We are your strategic partners. We are your project managers. We have your back until the moment the customer pours your product…
Some of our full suite of services include:
Warehousing
Logistics
Screen Printing
Custom Cartons
Custom Design Development
Project Management
Quality Assurance Support
Warehousing
Nationwide Warehouses To Ensure Supply. Just because you need thousands or even millions of bottles for your products doesn't mean you need all of them at once—or that you have space to store them. But they should always be at the ready. That's why we offer our customers space in strategically located warehouses throughout the United States. We meet your packaging needs exactly when you need them.
Logistics
Maximizing Efficiency In Moving Your Products. In today's environment of constantly changing fuel prices and tight profit margins, the right method for moving your packaging gives you a competitive edge. Our network of logistical services and providers enables us to move your product bottles by land, sea, or air, truckloads, ocean containers, pallets, train car and more…You can focus on your business. We will deliver your packaging.
Project Management
You make your product. We'll do the rest. We are not master brewers or distillers. But we do know bottles. We know glass and plastic. We know shipping and logistics. We know how to make sure that the products you are creating get from the still to the store, in a brand-friendly and cost-effective way.
Our project management program goes from sourcing the perfect bottle to shipping. We handle the logistics of getting your product where it needs to be, packaged correctly, letting you focus on what you do best.
Quality Assurance Support
We don't believe in just doing it. We just do it right. In a fast-moving national or global operation, there is a lot that can get messed up. The wrong bottles can go to the wrong place, or the packaging you need might be stuck overseas. Our quality assurance support makes sure none of that happens.
We don't just put our expertise and experience behind all our services, we put our name behind it. Our support staff makes sure that every moving part, moves where it is supposed to. We protect your brand and your bottom line. It's the heart of what we do.
Talk to a packaging expert
Your brand is more than your packaging. It's the service you provide to your customers, and that service starts behind the scenes. We are your partners there. Imperial is here to make your packaging goals a reality.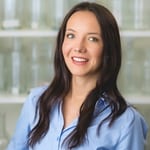 You need product packaging. We deliver….
Whatever your packaging needs, no matter the industry, we are always available to help you discover packaging products that will meet your budget and timeline.